What To Expect
Expect
Are you in need of a carport, garage, or combo building? Or maybe you are looking to get a metal shed or kids' playset installed on your property. Regardless of your individual needs and requirements, our professional team at Behrs Buildings can get you what you need. We can install the structure of your specification with minimal fuss and within a short turnaround time.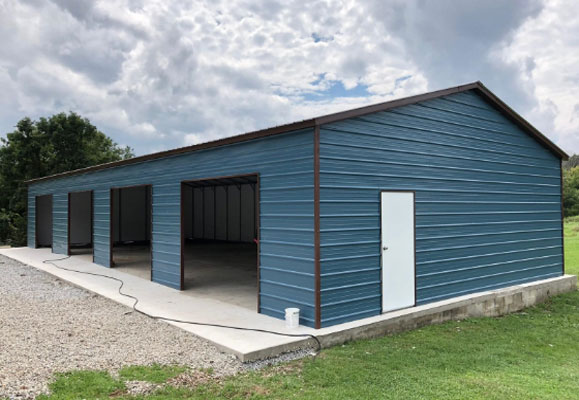 Why Metal Buildings?
If you are considering getting a metal structure such as a carport installed on your property, you will already be aware that they are more cost-effective and durable than wooden structures. However, you may be worried about how it will look next to your other buildings, whether it is your home, office or any other commercial structure. You do not have to worry as there are many aesthetical elements you can choose for your carport or garage that allows it to blend in with surrounding properties. This includes the choice of panels, trimmings, side legs and more.
Financing
Whether you are looking to build a cottage, shed, garage, deck, kids' playset or chicken coop, we have a wide variety of sizes and floorplans available for you to choose from. Select from your choice of standard, deluxe and supreme floor models to suit your needs and budget.
Although we will require a minimal upfront down payment, we offer affordable monthly repayments for all homeowners. You don't have to worry about making monthly repayments until your building has been completed. All financing individuals must be homeowners and we will require proof of ID to approve your
Types of Structures We Can Install and Services We Provide
At Behrs Buildings, we can install a variety of structures to suit your needs. Below is a list of buildings we can install and services we provide:
Carports, including A-framed carports, regular roof carports and A-framed vertical roof carport
Garages and combo buildings
Cottages and cabins
Gables, decks and overhangs
Metal sheds
Barns
Kids' playsets
Chicken coops
Dog kennels
Lofts
Installation of doors, windows, shelves and sidings
Local site preparation
Painting and staining
… and more!
If you have an idea what you need but are unsure about the specific elements, feel free to get in touch with a member of our team today. We can provide you with the most suitable recommendation after hearing out your unique needs, concerns and preferences.
GETTING READY FOR A PURCHASE
Do you want your building on a Concrete Slab ?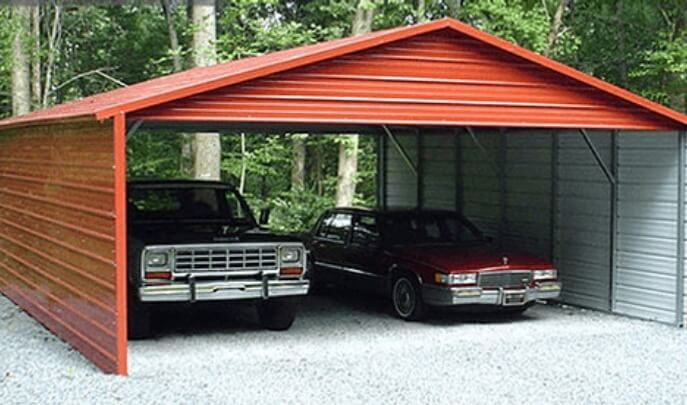 When deciding what kind of building to get and how big to get it, one should follow this list:
What do I need my metal building for?
Will the building have one or more purposes?
What Type of building will best fit this need?
Will this building need to be certified?
What roof style will I want? (Horizontal or vertical)
If I need roll up doors, how tall will they need to be?
AFTER THE PURCHASE, BEFORE DELIVERY
There are several things a customer may need to do before Coast To Coast Carports can install the customers' building on the site they want. It is the customer's responsibility to prepare the foundation for the carports or buildings. This may mean having to pour concrete foundation, or level a plot of land. Also, the customer needs to contact the "call before you dig" department in their area (811). Coast To Coast Carports uses anchors that burrow up to 4' deep. Coast To Coast in not responsible for damages to underground lines, pipes, or wires.
PERMITS
Some areas require customers to acquire permits before Coast To Coast can construct a building. This is determined by the city, county, and state building codes. It is the customer's responsibility to find out if a permit is required and to acquire it. This is unless you are in New Mexico. New Mexico permits must be acquired by Coast To Coast. This can normally be done at the county courthouse or city building department. Coast To Coast Carports offers "Certified" buildings. These are built specifically to meet certain wind and snow loads required by different areas.
Coast To Coast also offers drawings and calculations on certified buildings. Drawings are usually required in order to be approved for a permit by the city or county. Arizona, Nevada, New Mexico, and California require permits for most, if not all, buildings. Most high elevation areas require certification to meet snow loads. Many coastal areas require certification for wind loads. Contact your local courthouse or building departments to learn more about certification requirements in your area.
TRIM & CUSTOM PARTS
Learn all about our available trim and custom parts here. We offer 26 & 29 paneling and trim in 12 different colors. With our industrial automatic press, we can manufacture almost any trim. We can make any trim piece up to 21 feet long. Explore our website or call us today to learn more about our options for custom trim.