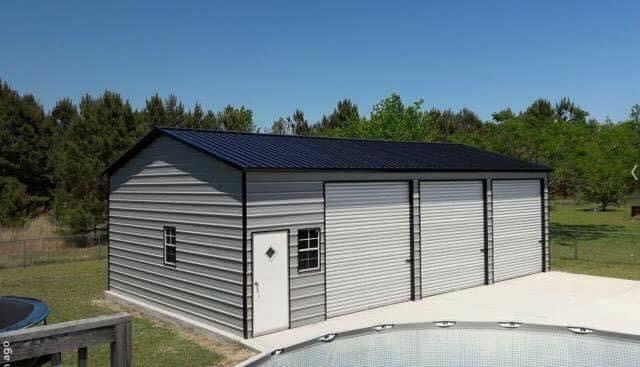 Three Car Garage
Are you looking for a way to shield your vehicles from the weather? Do you want to have extra space for storage, hobbies, or other activities? If you answered yes to these questions, consider a three car garage from Behrs Buildings.
About Our Three Car Garage
You can store up to three vehicles and other items in our metal three car garage, which can attach to your house or stand alone. You can choose regular, boxed eaves, or vertical roof styles to suit your budget and climate.
You can design the inside of the garage as you wish. Our garages have sturdy galvanized steel frames and panels in different gauges for the roof and walls.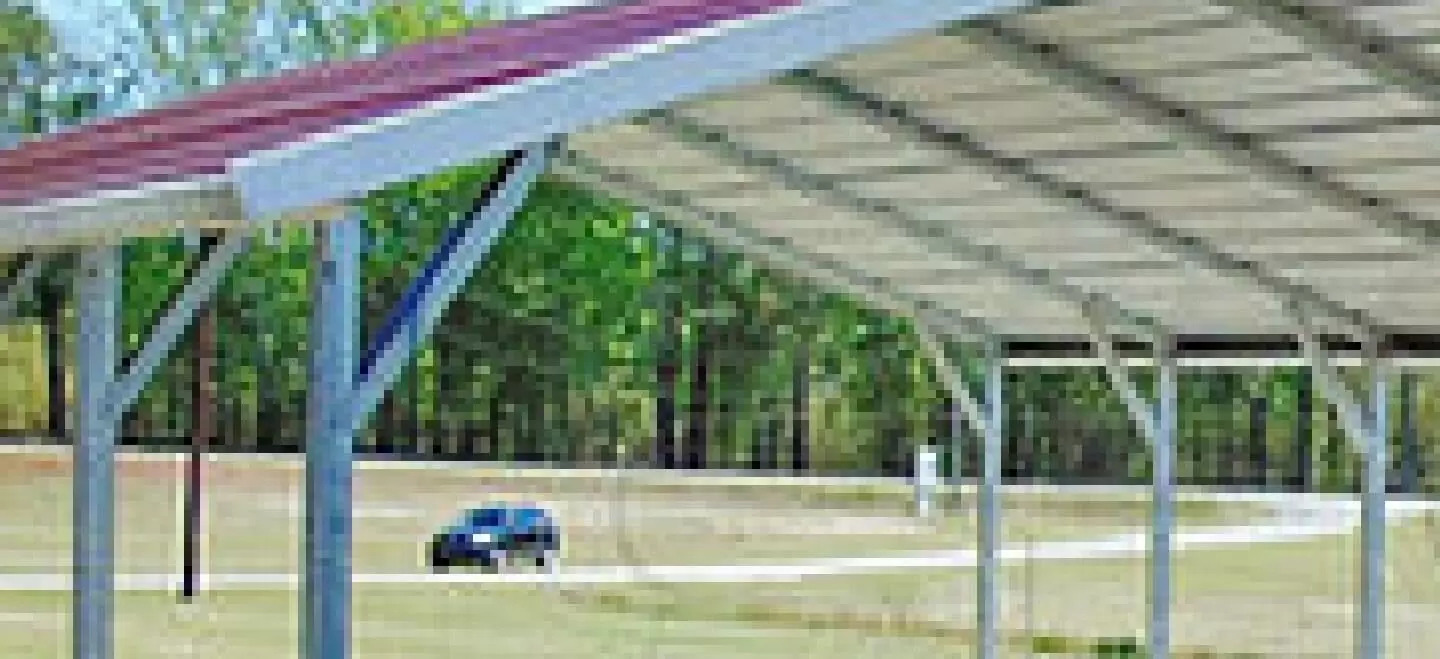 Benefits of Our Three Car Garage
Our three car garage offers many benefits, making it an intelligent investment for your property. Some of these benefits are:
Protection: It can protect your vehicles from harsh weather conditions, such as rain, snow, hail, wind, and sun. It can also prevent theft, vandalism, and animal damage. Our garage will keep your vehicles secure and well-maintained.
Convenience: It can provide easy access to your vehicles whenever needed. You do not have to worry about finding a parking space or scraping ice off your windshield in the morning. The garage can also store your seldom-used tools, equipment, and belongings.
Value: It can add value to your property by enhancing its curb appeal and functionality. It can also save you money on insurance premiums, maintenance, and fuel expenses by keeping your vehicles in optimal shape. This garage can boost your property's value if you ever sell it.
Flexibility: It can serve multiple purposes, depending on how you plan to use it. The garage can serve as a workshop, hobby room, home gym, game room, or anything you want. You can also install insulation, ventilation, lighting, outlets, or other features for comfort and efficiency.
Why Choose Behrs Buildings for Your Three Car Garage?
Behrs Buildings is a reputable name in the metal building industry, with over 20 years of experience and thousands of happy customers nationwide. We offer high-quality products and services at reasonable prices. When you choose us for your three car garage, you can expect the following:
Customization

We offer various customization options for your garage, such as colors, sizes, styles, doors, windows, and more. You can design your garage according to your taste and needs with our online 3D estimator tool or with the help of our friendly building specialists.

Certification

We ensure your garage meets your area's local building codes and regulations. We also provide certification for wind load and snow load ratings and warranties for roofing material and workmanship.

Customer Service

We give excellent customer service, respond to your questions and concerns, and keep you updated on the status of your order.
Do not wait any longer to order your three car garage from Behrs Buildings. You can also explore our other metal building products on our website. Contact us today and let us help you with your metal building needs.