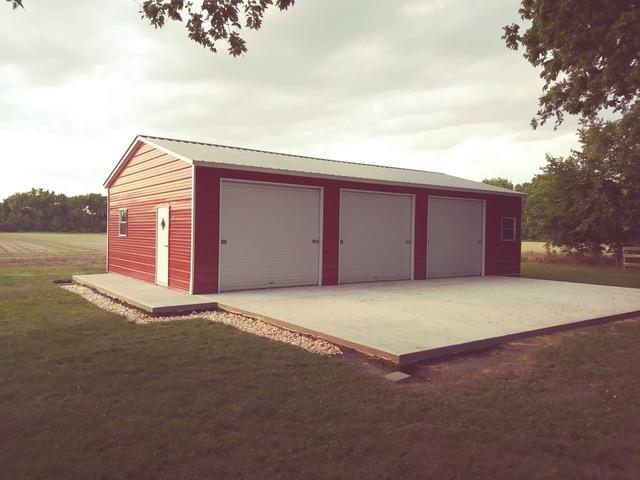 Metal Building
Experience durability, versatility, and affordability with a metal building from Behrs Buildings. Whether you require a residential, commercial, or agricultural solution, our metal buildings offer a superior choice. Prepare to witness a seamless installation process, effortless maintenance, and endless customization options.
About Our Metal Building
Discover the versatility of a galvanized steel frame and metal panel prefab structure – the metal building. It adapts effortlessly to your needs, whether as a garage, carport, barn, workshop, warehouse, or office. Attached or detached, it complements your space. Choose from various roof styles like regular, boxed eave, or vertical.
Our metal buildings start at 20×30 and can expand to 40×60 for custom layouts. Built with galvanized steel frames and fortified with roofing and siding panels, these buildings ensure durability. Experience the endless possibilities with Behrs Buildings.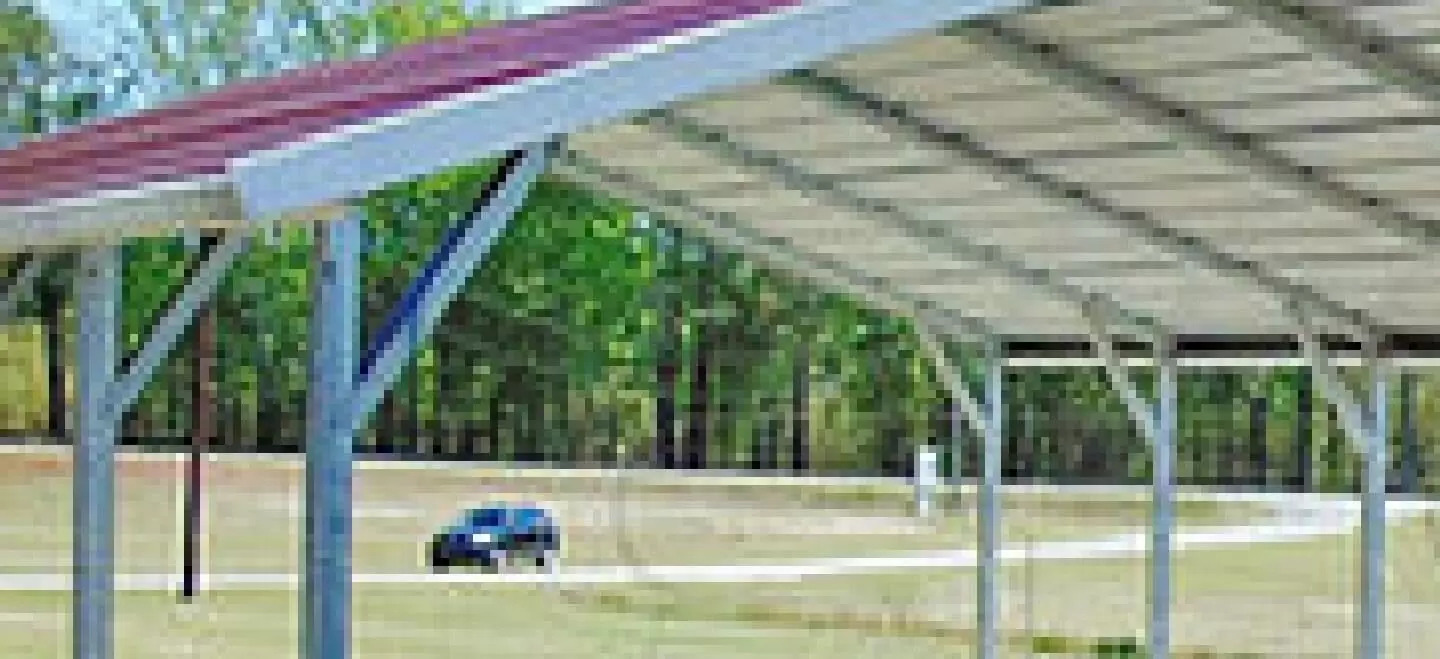 Benefits of Our Metal Building
Our metal building offers many benefits, making it a wise investment for your property and needs. Some of these benefits are:
Durability: Our metal building can withstand harsh weather conditions, such as rain, snow, hail, wind, and sun. It can also resist fire, pests, mold, and corrosion. You can rely on them for decades without cracking, warping, or rotting.
Affordability: Experience swift and hassle-free installation with our metal buildings. Our professional crew or easy-to-use DIY kits allow for quick and easy setup. Maintenance is a breeze, requiring minimal effort and expense. A simple cleaning with water and soap keeps your metal building pristine. Also, our metal buildings can reduce energy bills by effectively reflecting heat, ensuring a cool summer interior and cozy winter warmth.
Versatility: Our metal building can serve multiple purposes, depending on how you use it. You can use it as a garage, carport, barn, workshop, warehouse, office, or anything else. You can also install insulation, ventilation, lighting, electrical outlets, or other features to make the building more comfortable and efficient.
Customizability: Unleash your creativity with our customizable metal buildings. Tailor it to your exact taste and needs. Choose from various colors, sizes, styles, doors, windows, and more. Design your building to reflect your unique vision with the assistance of our friendly building specialists or through our user-friendly online 3D estimator tool.
Why Choose Behrs Buildings for Your Metal Building?
Trust Behrs Buildings, a reputable leader in the metal building industry. With over two decades of experience and countless satisfied customers nationwide, our commitment to quality is unmatched. When you choose us for your building needs, expect nothing short of high-quality products and services at affordable prices. Experience excellence with Behrs Buildings.
Certification

With Behrs Buildings, your metal building meets all local building codes and regulations. We prioritize compliance and provide certifications for wind load and snow load ratings. Rest easy knowing that we back the quality of our craft and roofing materials with warranties.

Customer Service

At Behrs Buildings, our dedication to excellent customer service shines through every step of the process, from purchase to installation, ensuring your satisfaction with your metal building experience. We actively answer all your questions, address any concerns, and keep you updated on the status of your order. We ensure timely delivery and meticulous installation, handling your building with the utmost care.
Ready to order your metal building or curious about our other metal building products? Contact Behrs Buildings today.