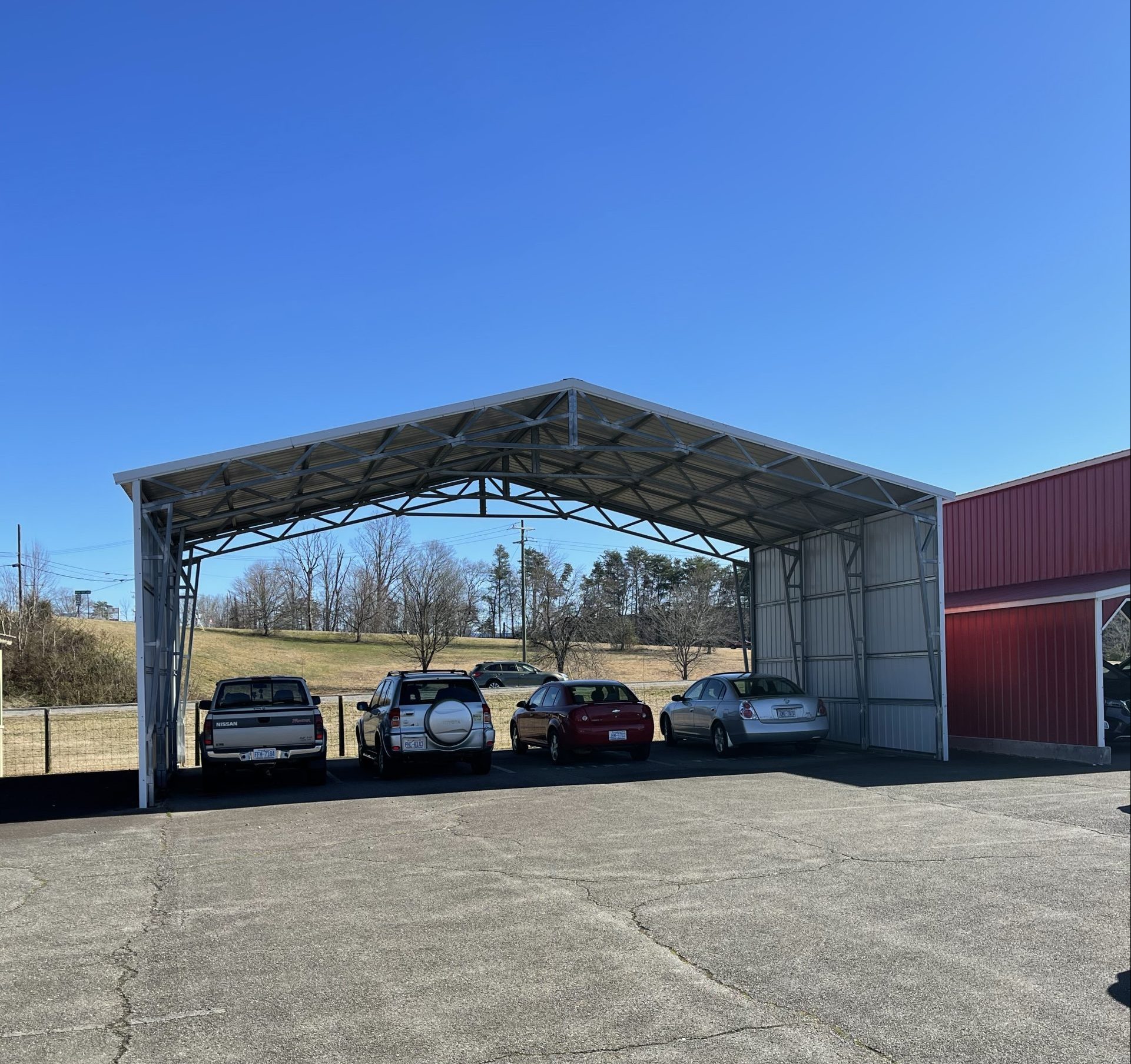 Clear Span Metal Buildings
Your search ends here if you seek a building that perfectly combines durability, versatility, and affordability to meet your specific needs. Behrs Buildings introduces clear span metal buildings, the ultimate solution that surpasses your expectations. With easy installation, minimal maintenance, and seamless operation, these buildings aim to meet your every need.
About Our Clear Span Metal Buildings
These structures lack interior support columns or barriers, creating a wide, open space. They feature strong metal cladding and sturdy I-beam frames designed to withstand harsh weather conditions and last for years. You can extensively customize these buildings to align with your preferences and requirements. They allow you to select the size, shape, roof style, color, and accessories that precisely meet your needs.
Clear span metal buildings demonstrate exceptional versatility and find optimal use in various applications, including garages, carports, storage sheds, workshops, warehouses, offices, barns, and more. Additionally, you can transform them into recreational spaces like gyms, arenas, sports facilities, and event venues. The possibilities are limitless, granting you the flexibility to bring your vision to life by creating a space that truly reflects your desires. Clear span metal buildings can provide the perfect solution for any building need.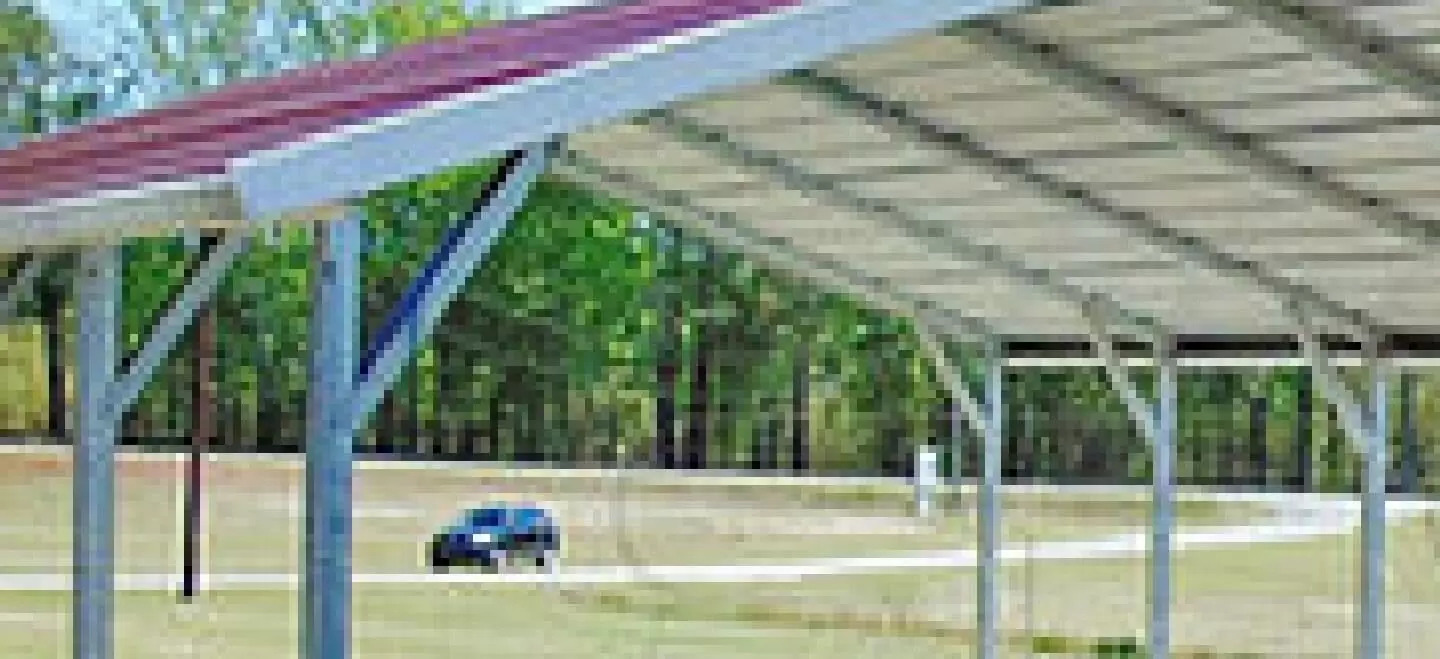 Benefits of Our Clear Span Metal Buildings
Clear span metal buildings offer many benefits over traditional structures, such as:
Maximum usable space: With no interior columns or barriers, these buildings give you more room to store your vehicles, equipment, inventory, or anything else. You can also arrange the interior layout without limitations or restrictions.
Fast delivery and installation: These buildings come in convenient ready-to-assemble pieces that make installation a breeze. With these buildings, you can have your structure operational quickly, resulting in significant time and cost savings on construction expenses.
Sustainable building features: They are eco-friendly and energy-efficient. We construct them using recyclable materials, reducing waste and environmental impact. You can also choose insulation options that help you regulate the temperature inside and lower your heating and cooling bills.
Built to last: They are durable and dependable. They can resist rust, corrosion, fire, pests, mold, and mildew. These buildings can withstand even the most challenging weather conditions, including heavy snow, strong winds, hailstorms, and earthquakes. They come with industry-leading warranties that guarantee their quality and performance for years.
Why Choose Behrs Buildings for Your Clear Span Metal Building?
If you are looking for a high-quality, affordable, easy-to-build clear span metal building, Behrs Buildings is a great option. As a reliable and reputable manufacturer of prefab metal buildings, we take pride in offering an extensive selection of products and services that cater to your specific requirements.
When you choose us for your clear span metal building, you get the following:
Free delivery and installation

We deliver and install your clear span metal building for free within their service area. You can eliminate concerns about hiring contractors or incurring additional fees with our services.

Variety of customization options

We let you customize your clear span metal building to your liking. You can select from various options, including sizes, shapes, roof styles, colors, doors, windows, skylights, vents, anchors, braces, trims, and more.

Financing options

You can afford your dream clear span metal building with our financing options. Apply online and get approved in minutes.

Excellent customer service

Our staff is expert and helpful and ready to handle any questions or concerns you might have.
Do not wait any longer. Order your clear span metal building from Behrs Buildings today and enjoy the benefits of having a spacious, durable, and versatile structure for your needs. Contact us for further information regarding our products and services. We are here to assist you.