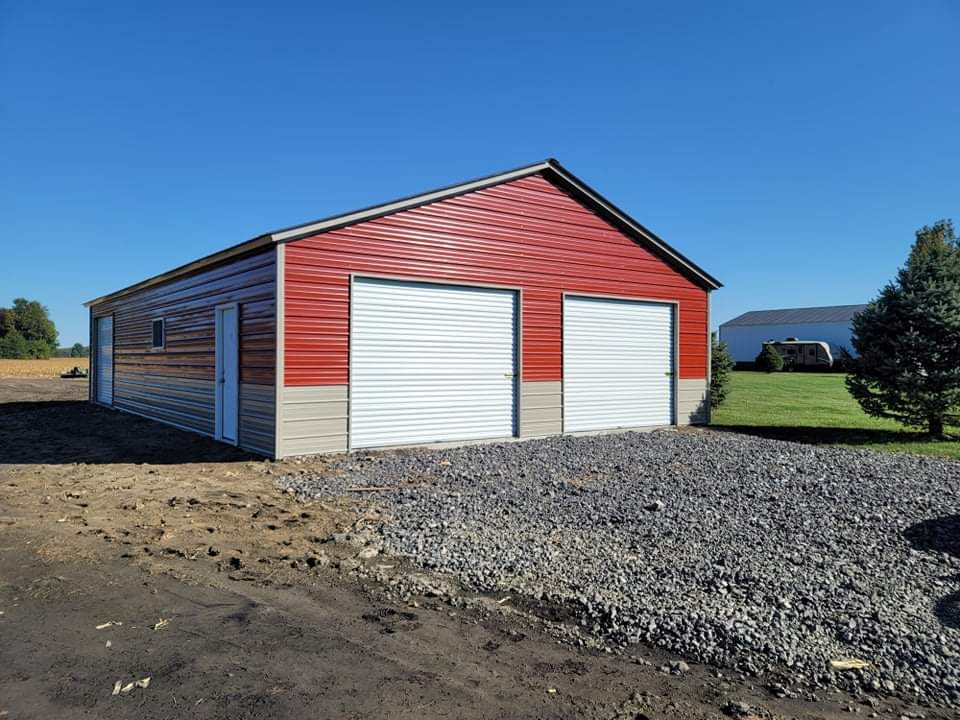 30x40 Garage
Looking for a spacious, versatile, and durable garage solution for your home or business? Look no further! We have the perfect solution, regardless of what you need to store, protect, or create. At Behrs Buildings, a leading provider of high-quality metal buildings, we offer custom-made 30×40 garages tailored to your specific needs and preferences. Choose from our standard designs or personalize your layout to bring your dream garage to life.
About Our 30x40 Garage
The 30×40 garage is an oversized metal building, providing a generous 1,200 square feet of usable space. It comfortably accommodates 3-4 cars while leaving room for storage or work. If you require additional parking space, depending on the door configuration, you can even fit up to six vehicles.
Customize every detail of your 30×40 garage, from the roof style and color to the doors and windows. Enhance functionality by adding features such as insulation, ventilation, lighting, and more. Our 30×40 garages are constructed with premium-quality steel, ensuring durability against harsh weather conditions while requiring minimal maintenance and offering easy assembly.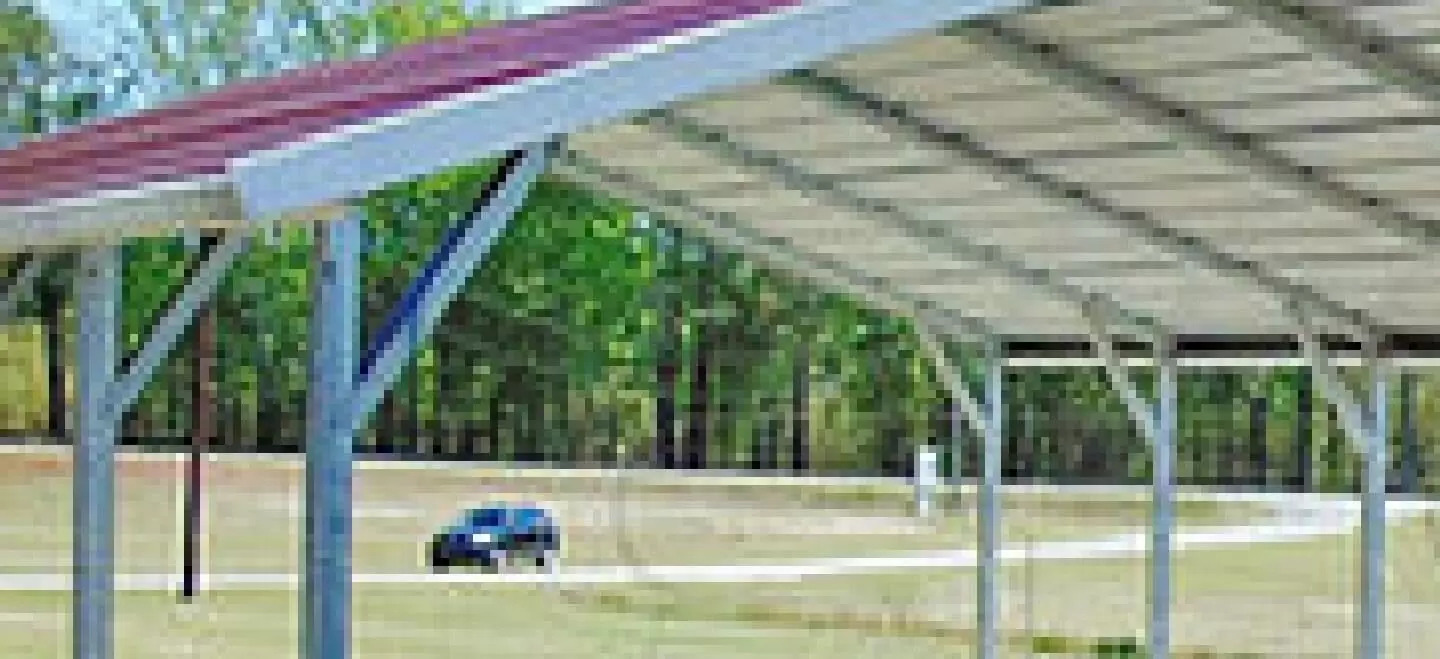 Benefits of Our 30x40 Garage
Our 30×40 garage offers numerous advantages that make it the ideal choice for your storage needs:
Affordability: Compared to other building types, our 30×40 garage is a cost-effective option. With a lower upfront cost and minimal maintenance requirements, it also helps reduce energy costs by shielding your vehicles and equipment from extreme temperatures and weather conditions.
Versatility: The possibilities are endless with our 30×40 garage. It can serve multiple purposes based on your needs. Whether you want to park vehicles, store equipment, work on projects, run a business, exercise, or unleash your creativity, our garage adapts to your dreams.
Aesthetics: Elevate the curb appeal of your property with our sleek and modern 30×40 garage design. Choose from a range of colors and finishes that complement your home or business. Add decorative elements like trim, wainscoting, or gables to create a unique and personalized look.
Durability: We construct our 30×40 garage using strong and sturdy steel that resists rust, corrosion, fire, pests, and other threats. Designed to withstand high winds, heavy snow, and earthquakes, it ensures the safety and security of your valuable possessions.
Why Choose Behrs Buildings for Your 30x40 Garage?
At Behrs Buildings, we go beyond being a metal building supplier – we are your dedicated partner invested in your satisfaction and success. When you choose us for your 30×40 garage, you can expect the following:
Quality

We prioritize using the finest materials and craftsmanship to ensure the exceptional quality and durability of our metal buildings. We adhere to strict quality control standards and provide a comprehensive product warranty.

Value

We offer competitive prices and flexible financing options, ensuring that our metal buildings are accessible and affordable for everyone. Take advantage of our frequent promotions and discounts to make your purchase even more cost-effective.

Service

From start to finish, we deliver excellent customer service. Enjoy the convenience of free delivery and installation within our service area, and let us assist you with permits and inspections if needed. Count on us to address your concerns and questions throughout the entire process.
Ready to order your 30×40 garage from Behrs Buildings? Contact us today, and our team will guide you through the design process and provide a free quote. Experience the difference of our custom metal buildings for your ultimate satisfaction.