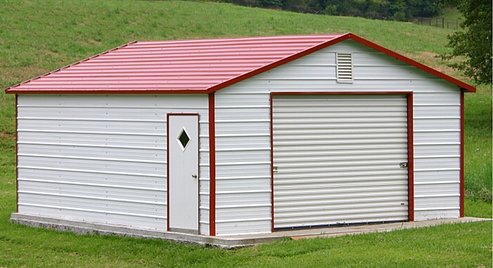 18x21 Garage
Welcome to Behrs Buildings, your trusted provider of high-quality 18×21 garages. We understand the importance of having a reliable and spacious garage to protect your vehicles and provide additional storage space. Our 18×21 garages are thoughtfully designed and constructed to meet your specific needs, offering durability, versatility, and exceptional value for your investment. With Behrs Buildings, you can trust that you're getting a garage that will enhance your property and provide peace of mind.
BUILDING FEATURES
A-Frame Roof
8′ Sidewalls
8×7 Garage Door, and a Man Door
About Our 18x21 Garage
An 18×21 garage refers to a structure with dimensions of 18 feet in width and 21 feet in length. This size offers ample space to comfortably accommodate a single vehicle, while still providing extra room for storage, workbenches, or other functional purposes. Our 18×21 garages are designed with practicality in mind, offering enough space for maneuvering and storing your belongings while maintaining a compact footprint that fits well on most properties.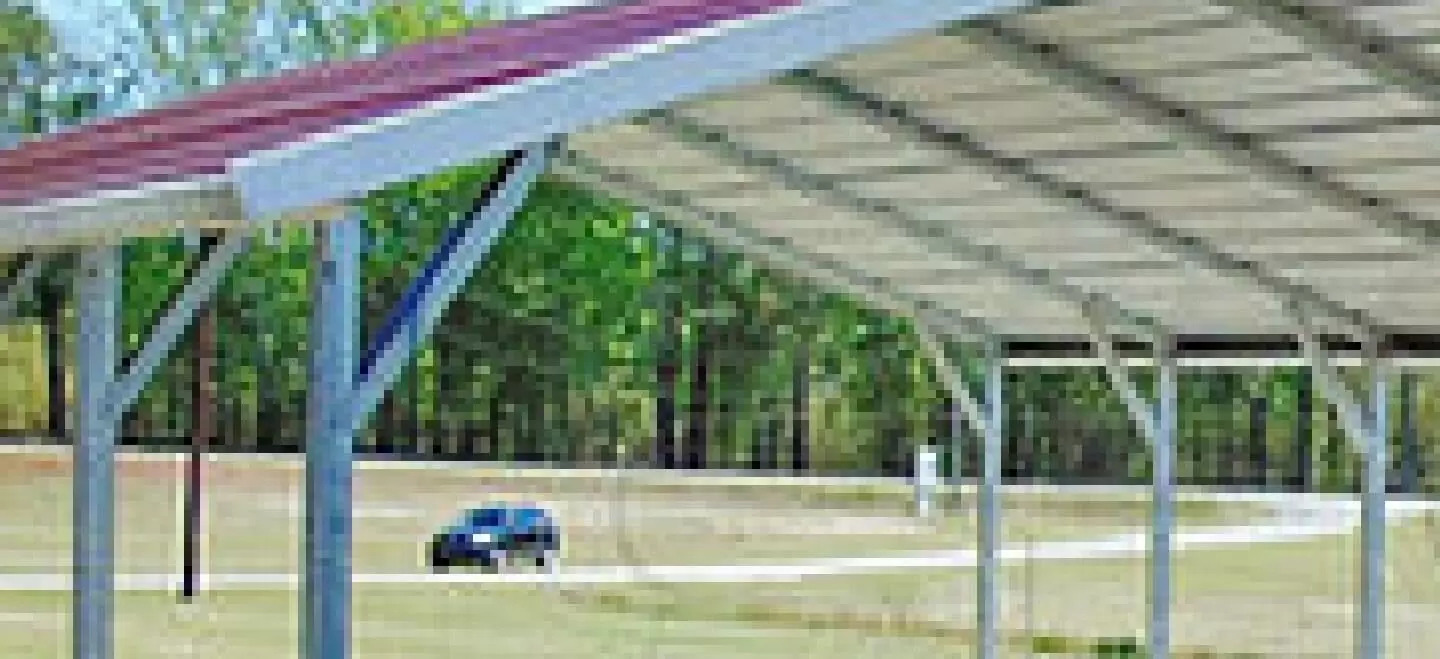 Benefits of Our 18x21 Garage
Vehicle Protection: One of the primary benefits of an 18×21 garage is the protection it provides for your vehicles. With a dedicated shelter, your car or other vehicles are shielded from the elements, including harsh weather conditions, UV rays, and debris. This protection helps preserve the appearance and condition of your vehicles, extending their lifespan and maintaining their value.
Versatile Storage Space: Our 18×21 garages offer more than just parking space. With ample room available, you can utilize the garage for additional storage purposes. Store your tools, gardening equipment, seasonal items, and other belongings conveniently in one place, keeping your property organized and clutter-free. The versatility of the 18×21 garage allows you to adapt the space to your changing needs over time.
Enhanced Property Value: Adding an 18×21 garage to your property not only provides functional benefits but also increases its value. Potential buyers recognize the convenience and practicality of having a dedicated garage, making it an attractive feature that can significantly boost the marketability and appeal of your property. With Behrs Buildings, you can be confident that your investment will yield long-term value and a return on investment.
Customization Options: We understand that each customer has unique preferences and requirements. That's why our 18×21 garages offer a range of customization options. Choose from various styles, colors, roof designs, and additional features such as windows, doors, and insulation. Our team works closely with you to create a garage that aligns perfectly with your vision and functional needs.
Why Choose Behrs Buildings for 18x21 Garage?
At Behrs Buildings, we prioritize customer satisfaction. We value your trust and strive to deliver an exceptional experience from start to finish. Our friendly and knowledgeable team is here to answer your questions, address any concerns, and provide guidance throughout the entire process. We are committed to ensuring that you are delighted with your 18×21 garage and our service, with:
Exceptional Craftsmanship

Our 18×21 garages are built to the highest standards using quality materials and meticulous attention to detail. We employ experienced professionals who understand the importance of structural integrity, ensuring that your garage is durable, reliable, and built to withstand the test of time.

Customization Expertise

Our team of experts is dedicated to helping you design and customize your 18×21 garage to achieve the ideal solution for your property. From discussing design options to providing expert advice, we guide you through the process and ensure that every detail is considered.

Trusted Reputation

With years of experience in the industry, Behrs Buildings has earned a trusted reputation for delivering high-quality products and excellent customer service. We have a long list of satisfied customers who have chosen us for their garage needs. By choosing Behrs Buildings, you are partnering with a reputable company that is dedicated to meeting your expectations and exceeding them.
For more information about our 18×21 garage, do not hesitate to contact us now.