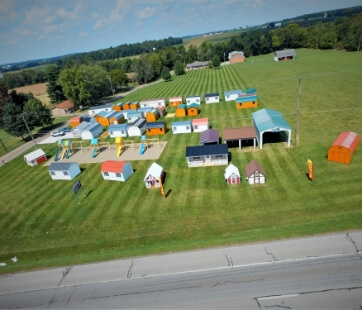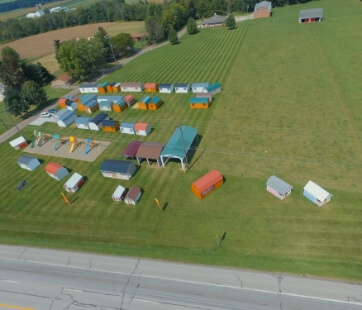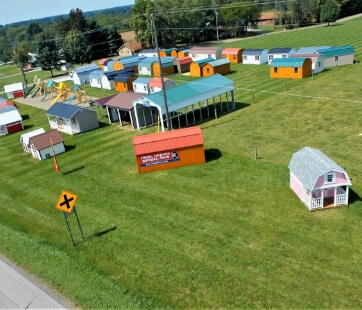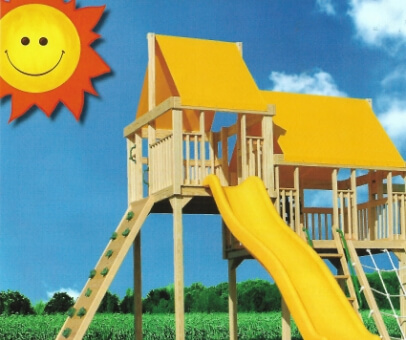 If you are thinking of getting yourself a custom-designed building, Behr's Buildings can help! Whether it is a commercial building, carport, or garage, Behr's Buildings allows you to actualize the structure and design of your building with an online builder that will construct your building digitally, all to your liking and preferences. After designing your dream building, leave it to us to make it a reality.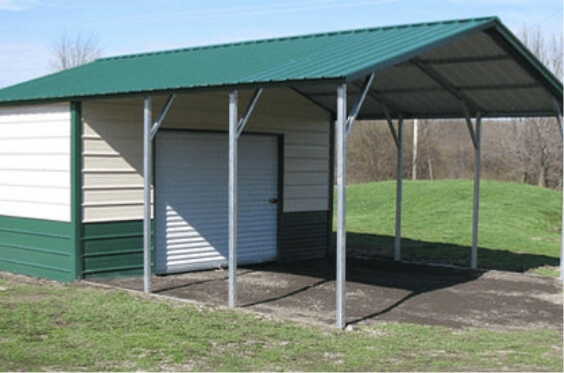 About Tinley Park
As part of one of the fastest-growing suburbs in the southwest of Chicago, Tinley park is a village in Cook Country and Will County, Illinois, United States. According to the 2020 census, the village was home to around 55,000 individuals and is one the best places to live.
Carports in Tinley Park
Ideal for protecting your vehicles from the elements such as heavy rain, snow, or hail, carports are built with weather-resistant material, reducing the chance of rusting, and making them durable structures fit for your essential means of transport. They can also serve as versatile storage solutions in addition to housing your car. At Behr's Buildings, we can help build the following:
Lean Too Carports
A-Frame Roof Carports
A-Frame Vertical Roof Carports
Regular Roof Carports
Garages in Tinley Park
A garage can be built on your property to provide shelter for your vehicles or act as extra storage for bulky items such as car maintenance items, bikes, or tools. They also help protect your property from theft as cars run the possibility of being broken into, even in a safe neighborhood. This can help save costs on expensive repairs as a result of damage to your car, caused by crime or harsh weather. We use high-quality materials to construct:
A-Frame Vertical Roof Garages
Regular Roof Garages
A-Frame Roof Garages
Combo Buildings in Tinley Park
With a sheltered outdoor space and a fully covered indoor area, a combo building allows you to have the best of both worlds. Enjoy the breeze while being protected from harsh elements. We provide several types of combo spaces for your choosing, including:
A-Frame Roof Combo Building
Regular Roof Combo Building
A-Frame Vertical Roof Combo Building
Why Choose Behr's Buildings?
Behr's Buildings is committed to helping our clients construct buildings in an efficient manner, ensuring quality work while keeping the lead time short so they can have their buildings as soon as possible.
If you would like to reach out to our building specialists in Tinley Park, feel free to contact us today. You can also call us at (877) 934-6990.
If you would like to reach out to our building specialists in Richmond, feel free to contact us today. You can also call us at (877) 934-6990.
Popular Sheds