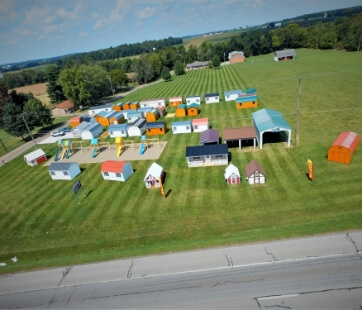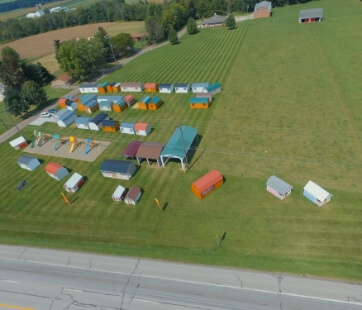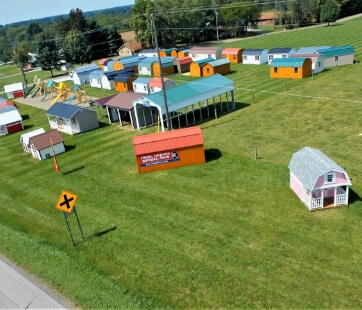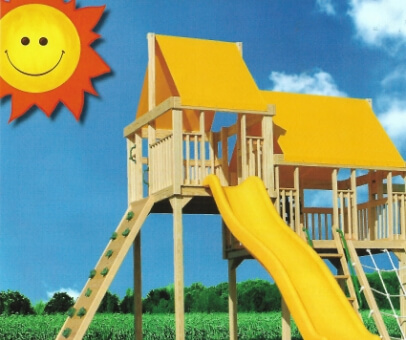 Pickerington, Ohio
VISIT US
It is hard to predict how your lifestyle will change over the years when you first buy a house. This means that over the years, it can become necessary to add buildings to accommodate children, new vehicles, pets, or even hobbies. In order to have a stable structure, working with a reliable sales office like Behr's Building is essential. This is because their dedicated team can help you to find the best manufacturer as well as process any customizations.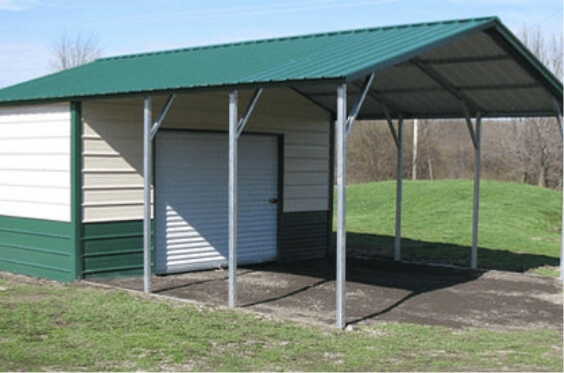 About Pickerington, Ohio
Initially founded in 1815 as Jacksonville, Pickerington has grown into a flourishing city with a population of over 20,000 people. Now, it is more commonly known as the Violet Capital of Ohio due to the abundance of the people purple flowers that grow wild in in the town. To honor this name, Pickerington celebrates the Violet Festival annually as a homage to the charms of the city.
RV Carports in Pickerington
For those with RVs, regular carports will not be able to accommodate the extra size. The best thing to do to ensure protection against the elements for your vehicle is getting an RV carport. This will provide protection around the year while still ensuring easy access.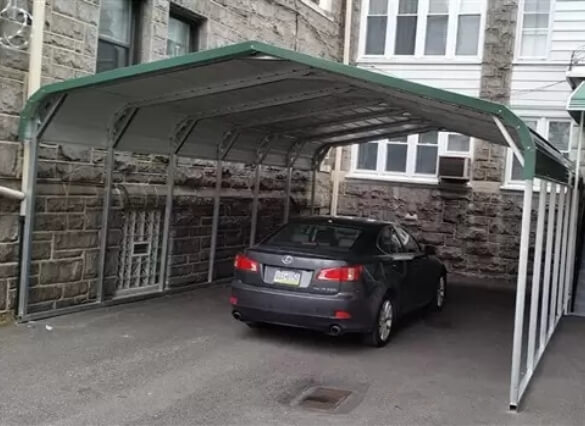 Carports in Pickerington
Carports are designed to be a simple covered outdoor space to either shelter your vehicles or for a summer workstation. They are easy and fast to build and are generally not required to comply with building codes. Here are the different types offered by Behrs Buildings:
A-Frame Roof Carports
Regular Roof Carports
A-Frame Vertical Roof Carports
Lean Too Carports
Horse Barn
Kids Playsets in Pickerington
Not all structures have to be purely functional, some of them just need to bring your family joy. A big new playset is a great way to get your children out and about in the sun instead of being cooped inside all day.
Combo Buildings in Pickerington
If you need a building that offers both indoor and outdoor solutions, a combo building would be the best pick. It offers a combination of the features offered by carports and garages to create a beautiful space for gyms and events.
A-Frame Roof Combo Building
Regular Roof Combo Building
A-Frame Vertical Roof Combo Building
Wood & Vinyl Buildings in Pickerington
If you prefer a wooden building, Behrs Buildings offers traditional-style buildings that can be easily customized to suit your unique needs.
Why Choose Behrs Buildings?
Regardless of whether you are looking for a conventional carport or a custom-designed building, our professional team is able to help you make an order and deposit all over the phone. This is due to our experience with thousands of sales all over the United States.
To reach out to our garage, storage shed, or carport specialists in Pickerington, Ohio, feel free to contact us today. You can also call us at (877) 934-6990.
Popular Sheds