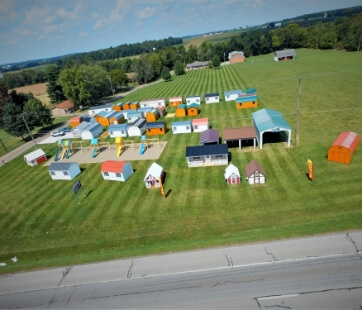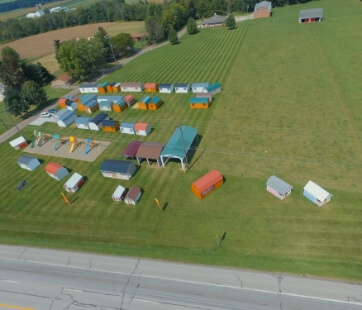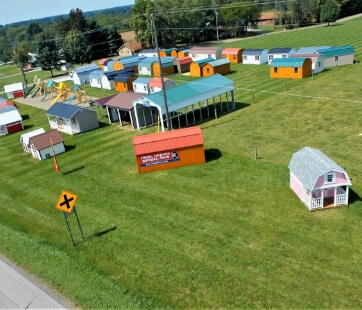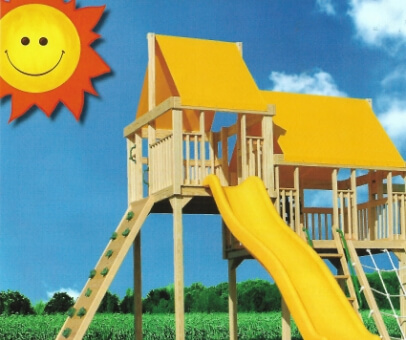 Niagara Falls
At Behr's Buildings, we recognize that every customer has different needs and wants when owning a pole barn, garage, or shed. We provide custom-built structures tailored to each individual's specifications, so no two buildings are the same.
Our experienced team takes pride in our craftsmanship and attention to detail to create the exact structure our clients desire. Whether you need extra storage space or an additional room on your property, we have the perfect solution for all your needs.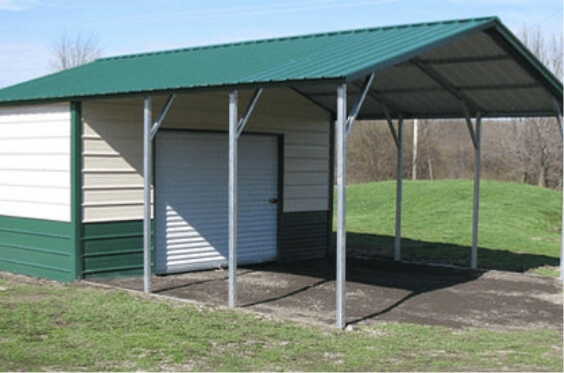 About Niagara Falls
Niagara Falls, New York, is located on the Niagara River in Niagara County. It is part of the Buffalo-Niagara Falls Metropolitan Area and is directly across from its sister city, Niagara Falls, Ontario. As one of the world's most renowned waterfalls, it has been a tourist attraction for over 200 years.
Carports in Niagara Falls
Carports in Niagara Falls are popular for many homeowners looking to provide reliable vehicle coverage. Located between the city and the falls, carports offer protection from rain and sun while providing an attractive addition to any property.
At Behr's building, our flexible design options allow us to create unique solutions tailored specifically to your property or project requirements. From simple designs to more complex projects, we take care of every step, from initial concept through engineering, fabrication, installation, and post-installation maintenance.
Garages in Niagara Falls
Garages offer a variety of benefits to homeowners in Niagara Falls. Not only do they protect from the elements, but they can also increase the value of a home. A garage can be used for storage and a work or recreational area. With such an array of advantages, it is no surprise that garages are so popular in this region. We will handle every aspect of design and construction efficiently while creating something beautiful to add value to your home or property.
Commercial Buildings in Niagara Falls
Niagara Falls is one of the world's most iconic natural attractions, drawing millions of visitors worldwide each year. Beyond its incredible natural beauty, Niagara Falls has much to offer in terms of commercial buildings. From shopping malls and restaurants to office complexes and entertainment venues, there are endless benefits associated with these locations. You need to have the right partner if you want your commercial building to be a success, and at Behr's building, we provide you with the best service.
Why Choose Behr's Buildings?
Behr's Buildings is the go-to choice for construction projects of any size and scope. With a wide range of expertise spanning different residential, commercial, and industrial areas, this team has a solution for every client's needs. Behr's Buildings is the ideal partner for those looking to construct or renovate their home or commercial space.
Contact us today if you're keen on building a structure in Niagara falls. Get started with us now!
Popular Sheds