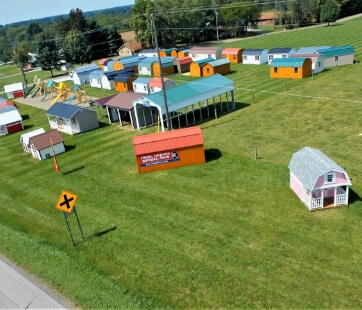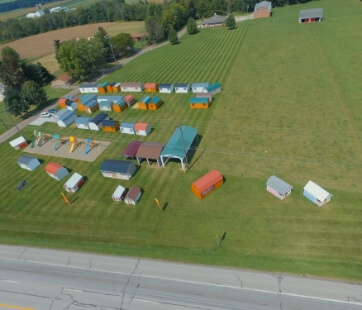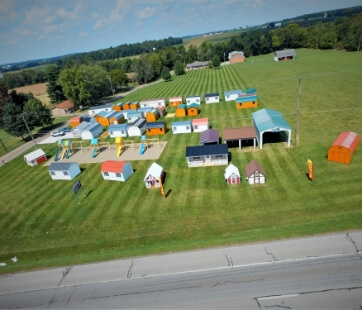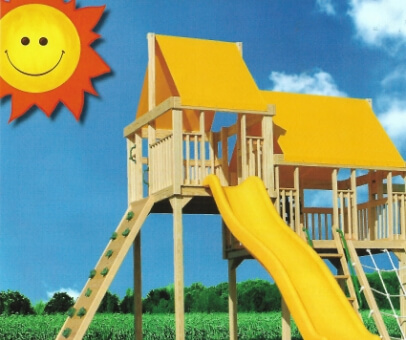 Mount Eaton, Ohio
VISIT US
If you are looking to build garages, carports, kids items, or sheds, this is the place for you. At Behr's Buildings, we are equipped and highly trained to build various structures. We have been in this industry for a long time and have reached new standards every time. We are certain that you will be satisfied with our products and service.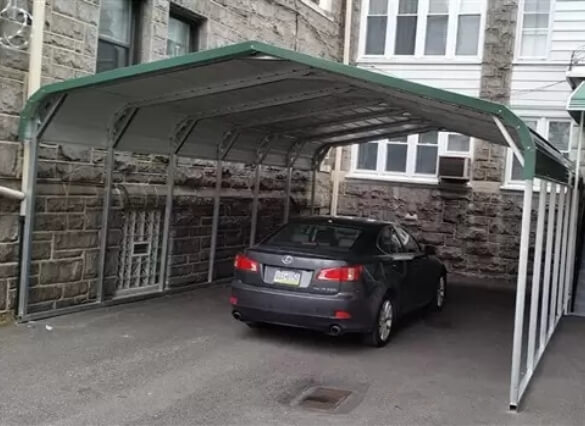 About Mount Eaton, Ohio
Mount Eaton is a city village located in Wayne County, Ohio. The population here in this city is about 241 in 2010 and has a total area of 0.18 square miles, all of it being land. In 1814, Mount Eaton was platted. The historic James Akey Farm is listed on the National Register of Historic Places and it is located near Mount Eaton. It was once a mining town that was built above many mines.
RV Carports in Mount Eaton
We provide you with RV carports too. You can pick the regular roof or the A-frame vertical roof depending on what you are looking for. Decide whether you want to have one with two ends closed or not. Decide on the size of panels as well.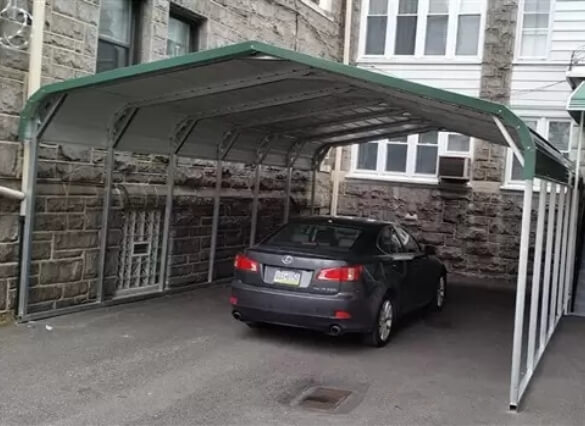 Carports in Mount Eaton
Here, we offer you many carports that you can pick and choose from. There are the regular roof carports, A-frame vertical roof or A-frame metal carports. Here are some of the carports we offer:
A-Frame Roof Carports
Regular Roof Carports
A-Frame Vertical Roof Carports
Lean Too Carports
Horse Barn
Kids Playsets in Mount Eaton
Playsets are great for kids to play in. Any child will be glad to play with one of these. We offer you the Super Nova Deluxe, Discovery Deluxe, Voyager Satellite and many more.
Combo Buildings in Mount Eaton
If you are hoping to build a combo building, we can help with that as well. Here are some different choices for combo buildings:
A-Frame Roof Combo Building
Regular Roof Combo Building
A-Frame Vertical Roof Combo Building
Wood & Vinyl Buildings in Mount Eaton
We can build wood and vinyl buildings for you. This is something that we offer:
Why Choose Behrs Buildings?
Behr's Buildings is a trustworthy business that links up customers with the right manufacturers. After we spent many years in this industry, we have established a reliable brand that our clients appreciate. We provide you with high-quality products and great service at cost-effective prices. If you want to build a carport, shed, garage or others, our team of committed professionals is here to help you.
To reach out to our garage, storage shed, or carport specialists in Mount Eaton, Ohio, feel free to contact us today. You can also call us at (877) 934-6990.
Popular Sheds