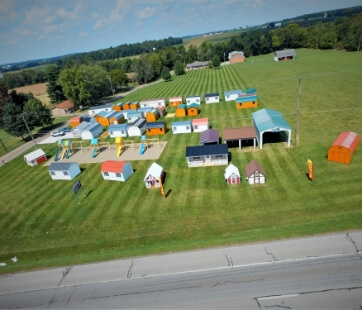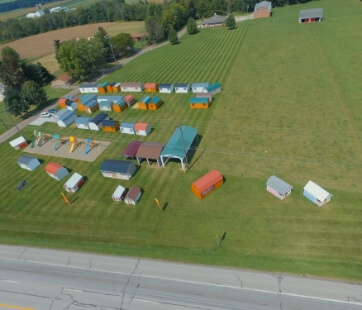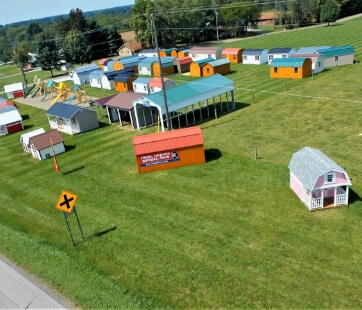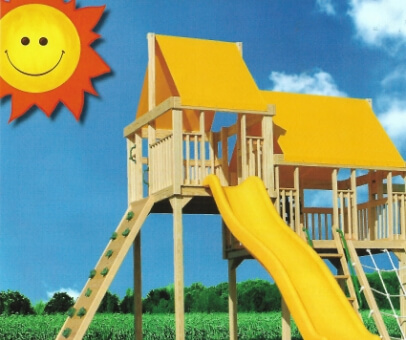 Millersburg, OH
This is the right place for you if you are looking to build carports, garages, or other structures. At Behr's Buildings, we are able to help you to create strong and practical structures for you to use. Check out our collection to see if there is something you want to build. You even have the option to customize the structure. To find out more about what we can do, come speak with us today!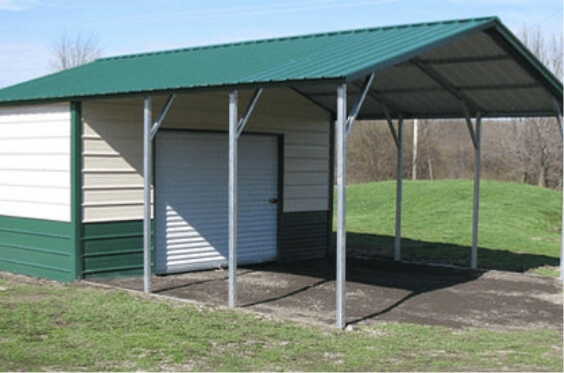 About Millersburg, OH
Millersburg is a village that is located in Holmes County, Ohio. It is found 66 miles to the south of Cleveland. The county is served by Holmes County Airport, which is located two miles southwest of Millersburg. The village consists of a total area of 2.23 square miles, where 2.22 of it is land and 0.01 is water. If you want to stay here while visiting, you can check out Hotel Millersburg. There are many food options available such as the Bag's Sports Pub and Boyd & Wurthmann Restaurant. Head to Shop Downtown Millersburg or Walmart Supercenter to buy the essentials you need. 
Carports in Millersburg
If you want to build a wonderful carport, we can help you do it. A carport is great for keeping your car protected from harsh weather elements such as rain and snow. Here are some carports we have available: 
Regular Roof Carports
A-Frame Roof Carports
A-Frame Vertical Roof Carports
Lean Too Carports
Horse Barn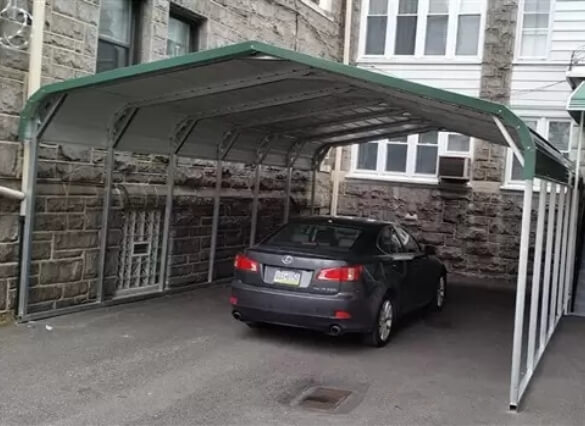 RV Carports in Millersburg
If you own an RV, it might be hard to find a carport to cover your whole vehicle. Here, you can get to customize your own carport depending on the specifications of your RV.
Garages in Millersburg
A garage will serve to keep your vehicle safe. If you own a car, you will definitely need one. Select one from the following garages we offer:  
A-Frame Roof Garages
Regular Roof Garages
A-Frame Vertical Roof Garages
Wood & Vinyl Buildings in Millersburg
Wood and vinyl buildings is a different type of building that stands out from the rest. If you prefer these materials, this might be a great option for you. We offer the following choices:
Why Choose Behrs Buildings?
Here at Behr's Buildings, we can build many structures such as carports, workshops, and garages. We link up customers and manufacturers across the country. Our specialists have the right skills and experience to build structures at low prices. We always work hard to provide you with excellent customer service.
To reach out to our garage, carport, or combo building specialists in Millersburg, OH, feel free to contact us today. You can also call us at (877) 934-6990.
Popular Sheds