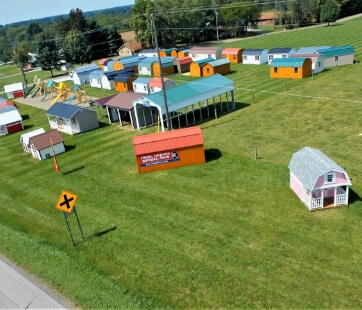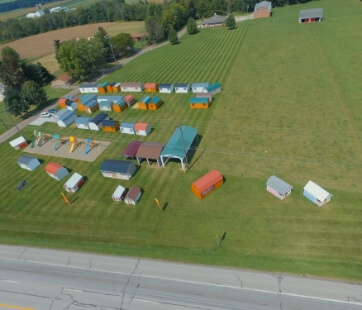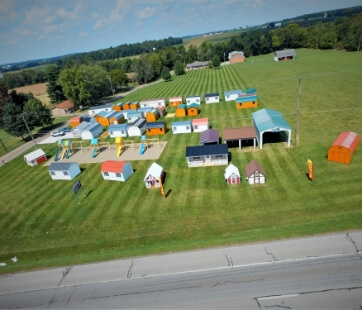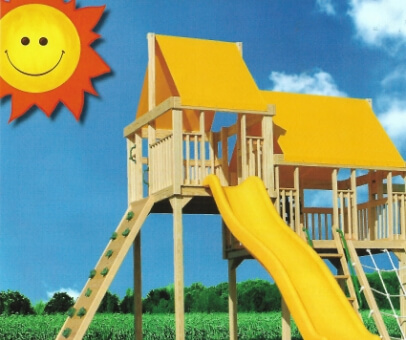 Medina, Ohio
VISIT US
If you are looking to build carports, kids items, sheds, or combos, this is the right place for you. At Behr's Buildings, we are prepared to work with you to build whatever you have in mind. We are highly skilled in this industry so you will surely be pleased with our products and service. Work with us today to see how we can help you create something beautiful.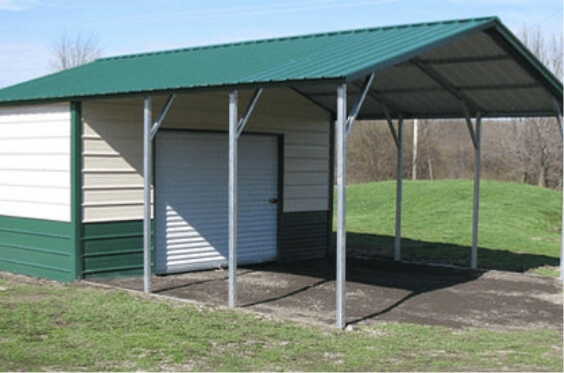 About Medina, Ohio
Medina is a city located in Medina County, Ohio. It is found about 33 miles to the south of Cleveland and 23 miles to the west of Akron. The population here in this city is about 26,094 and has a total area of 12 square miles. Medina was founded in 1818 and it is part of the Connecticut Western Reserve. It includes parts of Montville Township, Medina Township, York Township and Lafayette Township in Medina County.
RV Carports in Medina
We provide you with RV carports here as well. You can simply choose the regular roof or the A-frame vertical roof if you find that it is more suited to your needs. Additionally, you can also choose the panel sizes.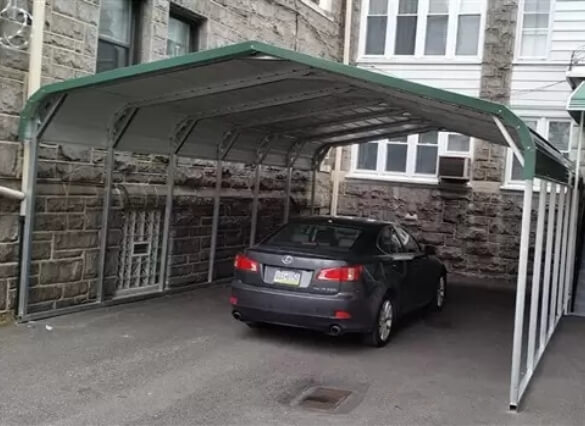 Carports in Medina
We offer you many different carports that you can choose from. Choose the regular roof carports, A-frame vertical roof or A-frame metal carports. Here are some of the carports we have:
A-Frame Roof Carports
Regular Roof Carports
A-Frame Vertical Roof Carports
Lean Too Carports
Horse Barn
Kids Playsets in Medina
Playsets are great for kids to play in. Your children will certainly be excited to have one of these. We offer you the Super Nova Deluxe, Voyager Satellite, Discovery Deluxe and many more.
Combo Buildings in Medina
If you want to build a combo building, we can also provide you with that. We have different choices for combo buildings such as:
A-Frame Roof Combo Building
Regular Roof Combo Building
A-Frame Vertical Roof Combo Building
Wood & Vinyl Buildings in Medina
We can build wood and vinyl buildings for you. Here is what we have to offer:
Why Choose Behrs Buildings?
Behr's Buildings is an established business that links up customers with the right manufacturers. After years in this industry, we have created a reliable brand that our clients return to. We provide you with great service at affordable prices. The parts that we use are made in the U.S. so you can feel assured about its quality. If you want to build a garage, carport, or other structures, our team of dedicated professionals is here to help you.
To reach out to our garage, storage shed, or carport specialists in Medina, Ohio, feel free to contact us today. You can also call us at (877) 934-6990.
Popular Sheds