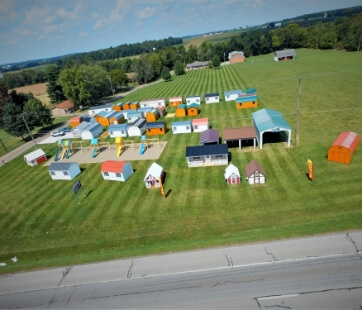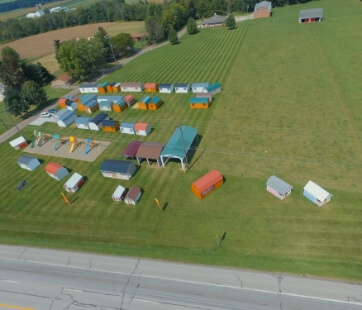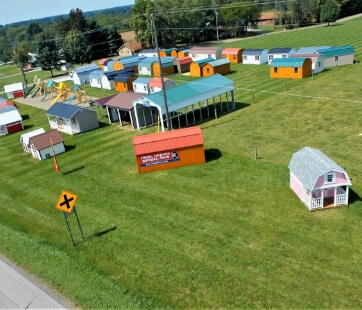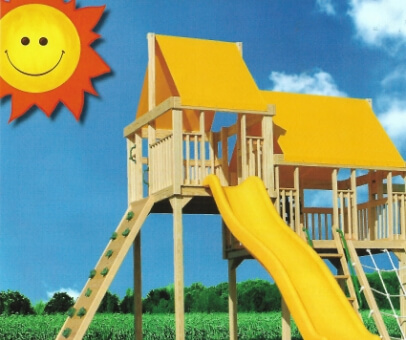 Whether you need a small carport or a combo building, Behrs Buildings can bring your dream building to life. We have extensive expertise in custom design and construction, and we pride ourselves on delivering outstanding projects that perfectly meet our clients' needs.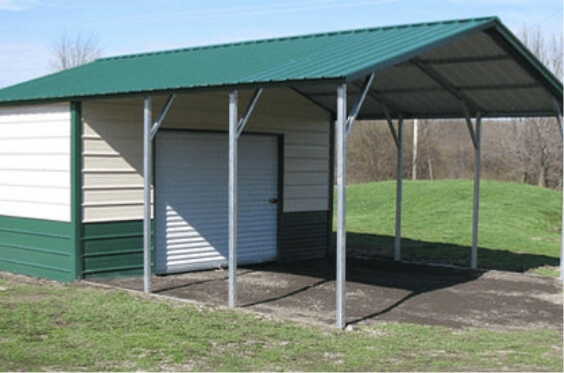 About Lafayette
Located in northeastern Indiana, Lafayette is a vibrant and thriving city with a rich history. Founded in the early 1800s, it has played an important role throughout much of its history as an important hub for industry, trade, and culture. With a bustling downtown area full of historic buildings and restaurants, Lafayette offers something for everyone. Whether you are looking for arts and culture, outdoor recreation, or great food and nightlife, you will find it all here in this charming city.
Carports in Lafayette
Keeping your car in excellent shape demands a significant amount of effort, including regular maintenance and protection from the weather. A carport can protect your automobiles from adverse weather conditions such as excessive heat, heavy rain, hail, and even snow. It not only protects your automobiles from the weather, but it is also substantially less expensive than installing a garage or other covered structure for your vehicles. So, whether you need to shelter one or several vehicles, a well-built carport may be an excellent solution for protecting your vehicles and keeping them in good condition all year.
Garages in Lafayette
If you are looking for a way to protect your vehicles from the weather and save money on expensive repairs, a garage is an ideal solution. Not only does a garage provide a sheltered space for your cars, trucks, and motorcycles to stay dry during rainstorms, but it can also help to minimize exposure to sun and other harsh elements that can damage your vehicle's paint or upholstery over time.
Commercial Buildings in Lafayette
Our commercial structures are built to resist extreme weather conditions and require minimal upkeep. They fit a variety of purposes and can be used as a space for commercial, storage, inventory, or office. Plus, they act as a shelter to keep your goods safe and protected from pests.
Why Choose Behr's Buildings?
Our team of expert engineers and builders is equipped with the latest tools and technologies to ensure that your project is completed efficiently and accurately. From start to finish, we will be there every step of the way to make sure that your vision becomes reality. So why wait? Let us help you create the perfect customized building for your needs today!
If you would like to reach out to our building specialists in Lafayette, feel free to contact us today. You can also call us at (877) 934-6990.
Popular Sheds