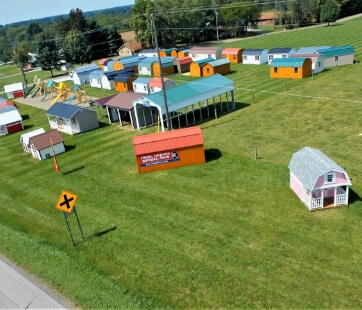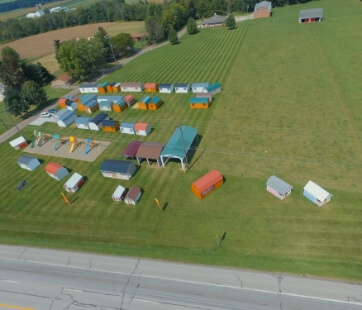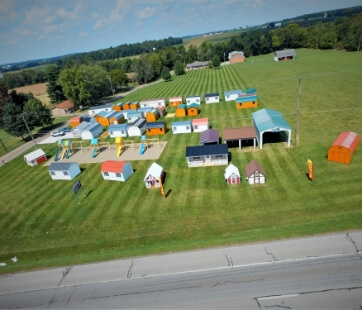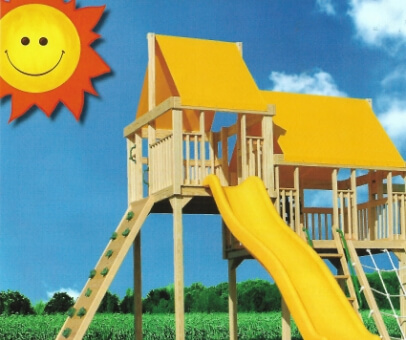 Kidron, Ohio
VISIT US
If you are looking to build carports, sheds, garages, or other structures, we have got what you need. Here at Behr's Buildings, we will be able to work with you to build whatever you have in mind. The parts that we use are manufactured in America and our building specialists are highly trained so you can be assured of the quality we provide.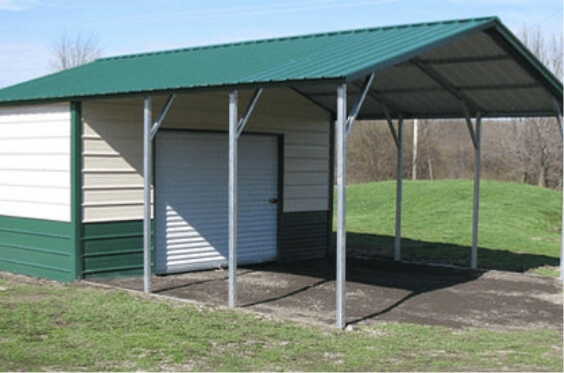 About Kidron, Ohio
Kidron is a place located in Wayne County, Ohio. Kidron is located in the southwestern Sugar Creek Township. It is home to an outdoor flea market held twice a week. Kidron Town and Country is a retail store that is made out of a grocery store, restaurant, pharmacy, butcher's shop and dry goods. Many visitors come here for its diverse tool shops that sell Amish-made goods. There is an underground water spring and a protected forest. You can find a public museum at the Kidron Sonnenberg Heritage Center.
RV Carports in Kidron
We provide you many RV carports here. You can choose the regular roof or the A-frame vertical roof. Additionally, you can also pick the sizes of the panels.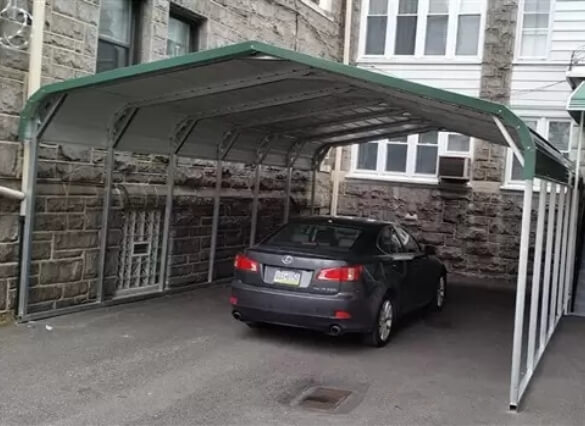 Carports in Kidron
You can choose from carports such as the regular roof carports, A-frame vertical roof or A-frame metal carports. Here are the various types of carports we have to offer:
A-Frame Roof Carports
Regular Roof Carports
A-Frame Vertical Roof Carports
Lean Too Carports
Horse Barn
Kids Playsets in Kidron
Playsets are great for kids to play in. We have the Discovery Satellite Deluxe, Patriot Deluxe, Voyager Deluxe Package and more.
Combo Buildings in Kidron
If you want to build a combo building, we can help you with that. Here, we have different combo buildings such as:
A-Frame Roof Combo Building
Regular Roof Combo Building
A-Frame Vertical Roof Combo Building
Wood & Vinyl Buildings in Kidron
We can also build wood and vinyl buildings for you. An example includes:
Why Choose Behrs Buildings?
Behr's Buildings is a well-known business that links up manufacturers and customers with each other. We have the knowledge and expertise to build good structures at low prices. Whether you want to build a metal carport, building, garage, or workshop, our dedicated team is able to work with you throughout the entire process. We work hard to provide you with the excellent customer service you deserve.
To reach out to our garage, storage shed, or carport specialists in Kidron, Ohio, feel free to contact us today. You can also call us at (877) 934-6990.
Popular Sheds