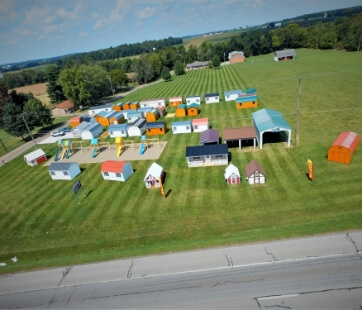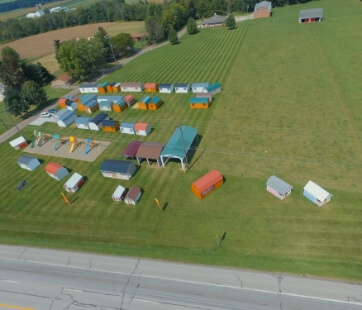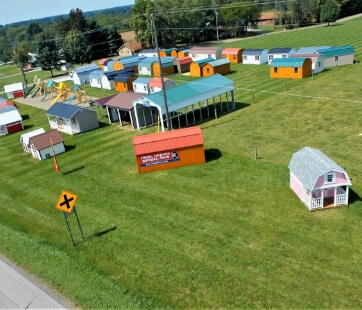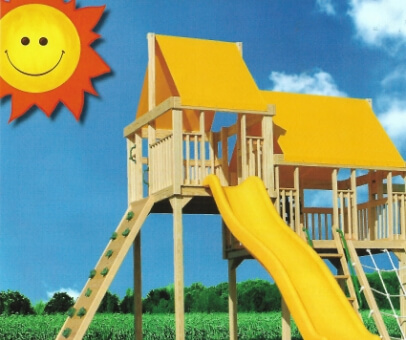 Fairlawn, OH
If you want to build carports, combos, or any other structures, this is the place for you. Here at Behr's Buildings, we are ready to help you build the structures that you want. There are many choices for you to choose from depending on your needs. We make use of the best materials so our structures can last for many years of use. We hope to provide you with the customer service that you deserve.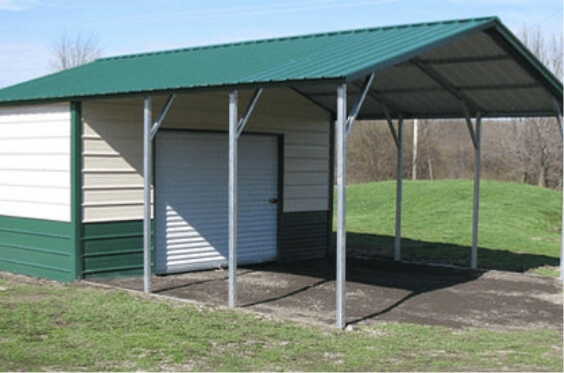 About Fairlawn, OH
Fairlawn is a city that is found in Summit County, Ohio. It is a suburb of Akron too. The city is made up of a total area of 4.49 square miles, where 4.48 square miles is land and 0.01 square miles is water. Fairlawn started as a hamlet back in 1891. That was when the Northern Ohio Railway was built. It was then incorporated as Fairlawn Village in 1960. Fairlawn has a busy shopping district and you will find many businesses and restaurants there.
Carports in Fairlawn
We have many different carports for you right here. Here are some of the carports that we offer:
A-Frame Roof Carports
Regular Roof Carports
A-Frame Vertical Roof Carports
Lean Too Carports
Horse Barn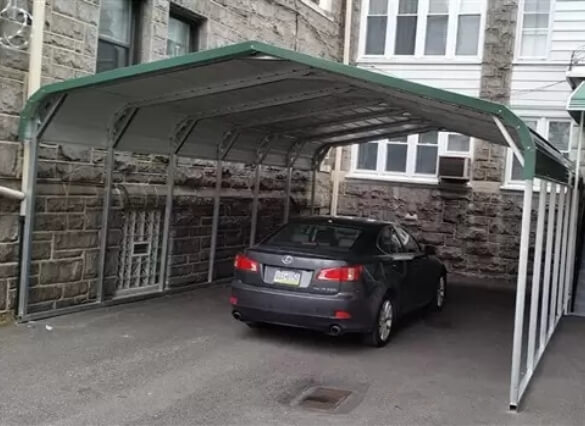 RV Carports in Fairlawn
If you own an RV, you have to keep it safe from harsh weather conditions such as snow and rainfall so that you can prevent rust. This is why you should build an RV carport for your vehicle today!
Garages in Fairlawn
If you own a car, you need to have a good garage for it as well. You can choose the length of sidewalls, type of roof, as well as the size of doors and windows. Now we have different garages available for you:
A-Frame Roof Garages
Regular Roof Garages
A-Frame Vertical Roof Garages
Wood & Vinyl Buildings in Fairlawn
For people who are looking for a more traditional building, wood and vinyl buildings are something you can try. It will add a special element to your property, making it stand out from the rest.
Why Choose Behrs Buildings?
Behr's Buildings is a business that links up steel manufacturers and customers across the nation. Over the years, we have built a trustworthy brand that our clients trust. If you want to build a metal carport, garage, or workshop, our dedicated team will be here to help you with it. We have the experience and expertise required to create great structures at affordable prices. Work with us to see what we can do for you.
To reach out to our garage, carport, or combo building specialists in Fairlawn, OH, feel free to contact us today. You can also call us at (877) 934-6990.
Popular Sheds