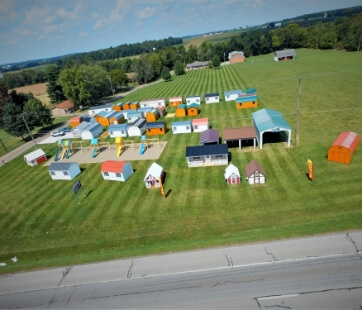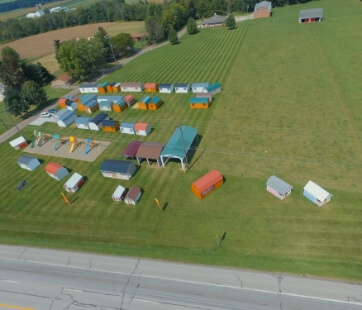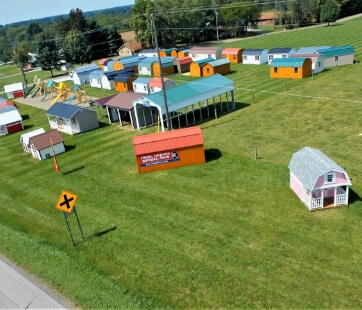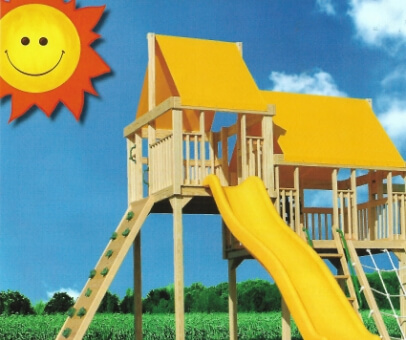 Elkhart
Home and business owners in Elkhart, IN can turn to Behrs Buildings when you need to get a customized building constructed. Whether that is a garage, carport, shed, or combo building, you can rely on our experience and expertise to make your project a success!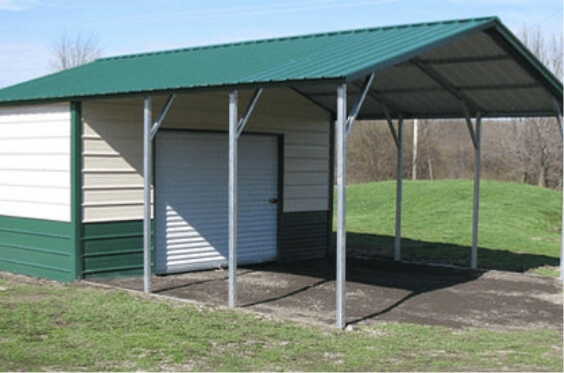 About Elkhart
Elkhart is located in the Elkhart County of Indiana, 180 miles east of Chicago. It is mainly known for two industries: musical instruments and recreational vehicles. Other industries of note include manufactured housing, electronic components, and pharmaceuticals. There are two shopping malls within the city, with many residents preferring to get their retail therapy fix in neighboring Mishawaka.
Carports in Elkhart
Why not opt for a carport if there's no room for a garage in your yard? Similar to a garage, a carport can offer protection against the elements for your car. You can choose from an A-frame roof carport, lean too carport, regular roof carport, or A-frame roof carport to best suit your unique needs, and you can rest assured that we will make your project a success the first time round.
Garages in Elkhart
From regular roof garages to A-frame roof garages, we specialize in building a range of garages. Regardless of the available space, to work within your preferences, we can customize a garage you can be pleased with and we can complete it by your deadline.
Commercial Buildings in Elkhart
Besides homeowners, we also serve commercial clients in Elkhart. We are always willing to hear more about your business needs and recommend the most suitable type of building for you. This can be a carport or garage situated closer to your office building, saving guests and employees a long walk under extreme weather conditions!
Why Choose Behr's Buildings?
No matter the specific type of building you are looking to construct, our team at Behrs Buildings is always ready to offer our suggestions and recommendations. You can choose to mix and match colors for your roof, trim, sides, and ends to match your company's colors or the exterior of your home. On top of that, you can rest assured that we only use the best materials in the industry!
If you would like to reach out to our building specialists in Elkhart, feel free to contact us today. You can also call us at (877) 934-6990.
Popular Sheds