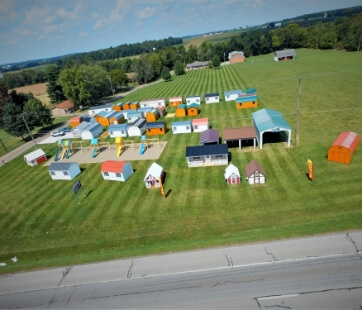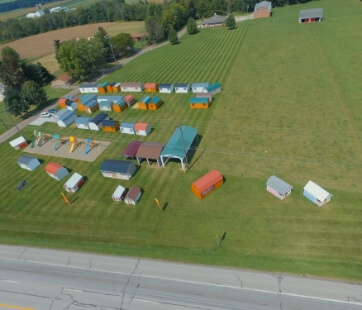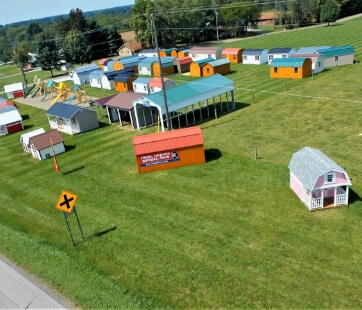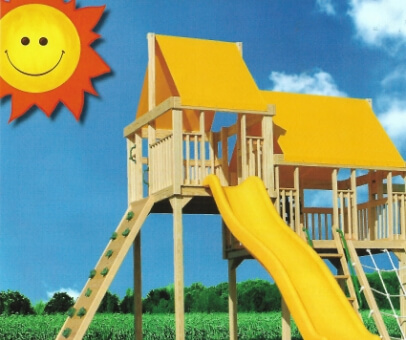 Columbus
Behrs Buildings is your one-stop shop when you require a garage, carport, or combo building constructed in Columbus, IN. We are able to serve both residential and commercial clients, and with more than 20,000 projects completed today, we have years of experience you can rely on.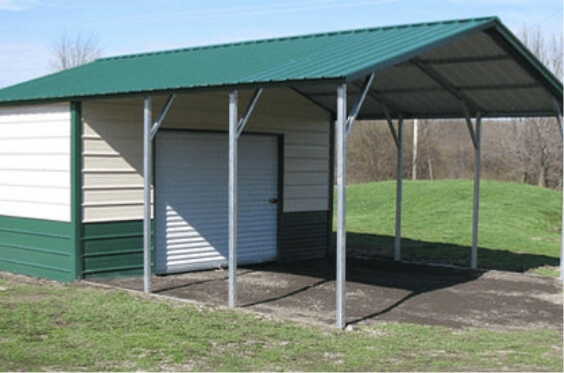 About Columbus
Columbus is part of Bartholomew County, Indiana. It is known for its public art and modern architecture. The Exhibit Columbus program is held every year to celebrate a community of art, design, and architecture that forms the basis of this city's legacy.
Carports in Columbus
A carport keeps your vehicle(s) sheltered from the elements without taking up as much space as a garage. This makes it the perfect choice for homeowners with limited yard space. Whether an A-frame vertical roof carport, regular roof carport, lean too carport, or A-frame roof carport will best suit your needs, we can construct a building to suit your specifications.
We can also give your existing carport a fresh coat of paint for better corrosion resistance!
Garages in Columbus
There are a few different types of garages you can choose from when you engage our services at Behrs Buildings. This will depend on your preferences, the amount of space you have available, as well as your budget. We specialize in building regular roof garages and A-frame roof garages, and you can entrust your project to us with full confidence.
Commercial Buildings in Columbus
Do you need to get a commercial building installed? This can be a carport or garage that will allow employees and visitors to park more closely to your headquarters, saving them from having to walk a long distance under the hot sun or in the rain. You can make use of the Design Your Own Building feature on our website or start customizing from one of our base structures!
Why Choose Behr's Buildings?
When you come to us at Behrs Buildings, you can enjoy full confidence that we can provide you with one of the shortest turnaround times in the country. We always stick to any deadlines we have agreed upon with you, and all our structures are fully customizable to suit your needs!
If you would like to reach out to our building specialists in Columbus, feel free to contact us today. You can also call us at (877) 934-6990.
Popular Sheds