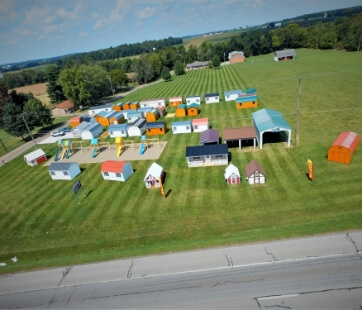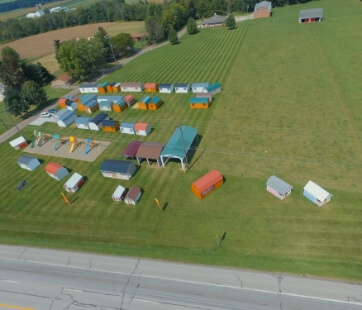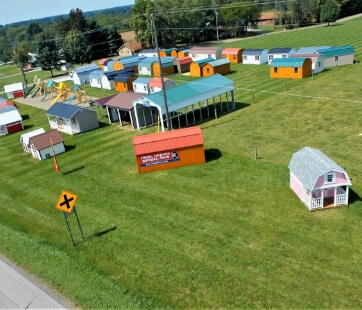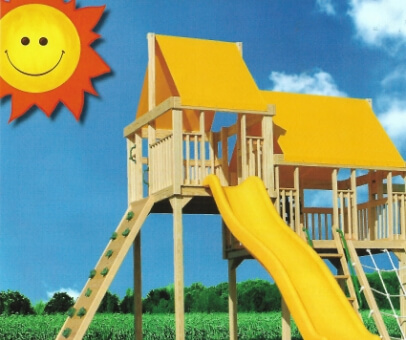 Brewster, Ohio
VISIT US
If you want to build carports, buildings or other structures, this is the place for you. Here at Behr's Buildings, we can help you to build carports, garages, metal sheds, playsets and buildings. We link up customers and manufacturers to one another with our great sales expertise and excellent service.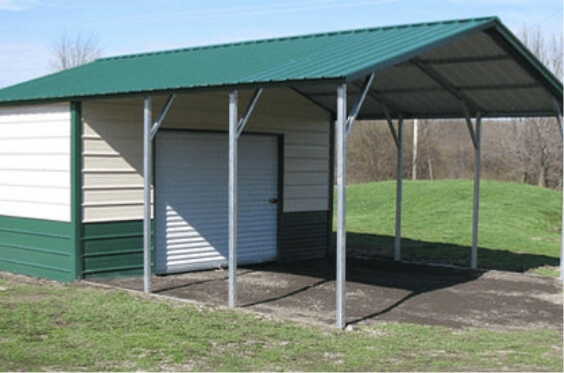 About Brewster, Ohio
Brewster is a village that is located in Stark County, Ohio. Brewster is found along Sugar Creek. The population is 2,112 and the village has a total area of 2.24 square miles. Brewster is the location of the headquarters and shops for the Wheeling and Lake Erie Railway.
RV Carports in Brewster
We provide you with many RV carports to choose from. You can get the regular roof or the A-frame vertical roof. Furthermore, you can choose the sizes of the panels that suit your needs.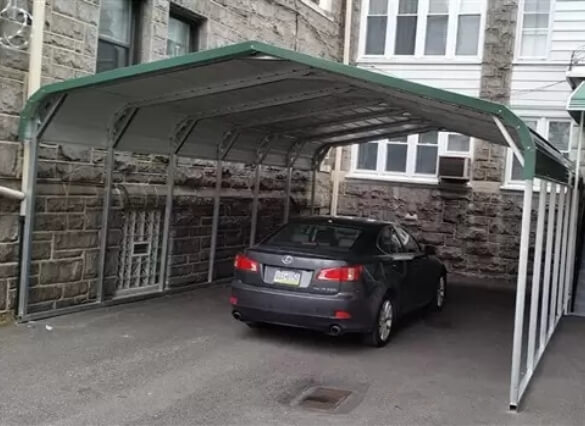 Carports in Brewster
We provide many different carports to offer here. There are the A-frame metal carports which have a boxed eave style carport roof design. Or you can go with the regular roof carports which are the most affordable. If you live in an area with heavy snow or rain, you can choose the A-frame vertical roof. Here are the types of carports we have to offer:
A-Frame Roof Carports
Regular Roof Carports
A-Frame Vertical Roof Carports
Lean Too Carports
Horse Barn
Kids Playsets in Brewster
We can build kids playsets for the children too! If you are a child, you will surely enjoy your time playing in one of our playsets. We have the Ultrabuilt Space Station Deluxe, Observer Swing Set Deluxe, Discovery Deluxe and more.
Combo Buildings in Brewster
Sometimes, you might want to build a combo building. Here, we have different combo buildings to suit your needs such as:
A-Frame Roof Combo Building
Regular Roof Combo Building
A-Frame Vertical Roof Combo Building
Wood & Vinyl Buildings in Brewster
We can also build wood and vinyl buildings as well. Such buildings include:
Why Choose Behrs Buildings?
Behr's Buildings is an established business that links customers and steel manufacturers across the nation. As a leader in this industry, we have the knowledge and expertise to build great structures at the best prices. Whether you are looking to build a metal carport, workshop, garage or custom-designed building, our team will work with you to create whatever you need. We strive to provide you with the best customer service possible.
To reach out to our garage, storage shed, or carport specialists in Brewster, Ohio, feel free to contact us today. You can also call us at (877) 934-6990.
Popular Sheds